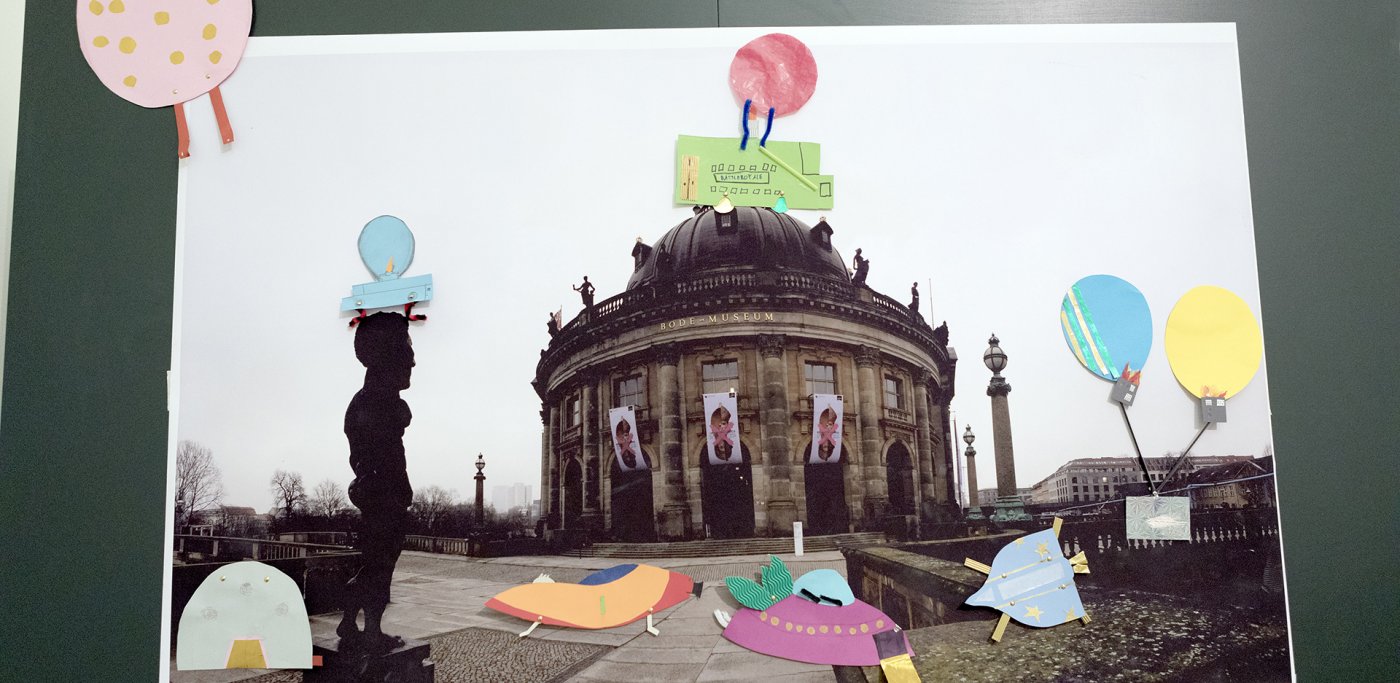 The Bode-Museum is a part of Berlin's Museum Island ensemble and thus a UNESCO World Cultural Heritage Site. It encompasses the Sculpture Collection, the Museum for Byzantine Art, and the Münzkabinett, a collection of coins and medals. In addition, it includes a collection of some 150 works from the Gemäldegalerie, which complement the sculpture presentation.
The museum — initially named the Kaiser-Friedrich-Museum — opened in 1904 at the northern tip of Museum Island as an exhibition site for European statuary and works of sculpture. Its first director, Wilhelm von Bode, whose name the museum has carried since 1957, defined a unique exhibition practice, which differed from the stagings of other museums at the time. Paintings and sculptures were shown together in a mixture of genres, giving them equal status and presenting them in spaces designed to reflect their original context.
→ more
This included the display of decorative elements, such as furniture or fireplaces, which gave visitors an encompassing experience of a historical interior. The heart of the presentation was the so-called basilica modelled after the church of San Salvatore al Monte in Florence. Altarpieces were displayed in the niches of this space, including works from the Della Robbia workshop. Because the museum suffered substantial destruction during World War II and because its collections were stored in locations in both East and West Berlin at the time, its holdings remained scattered during the decades of divided Germany. Numerous works stored in a flak-bunker in Friedrichshain were destroyed in two major fires in 1945, the circumstances of which have never been clarified. These 1,400 works of the collection have been declared missing since the war.
After reunification, a large number of artworks returned to Berlin and the Bode-Museum, where they have been on view since 2006, a half a century after the museum was closed due to the war. They can now be seen in their entirety and within the comprehensively restored museum architecture. Today, the Sculpture Collection of the Bode-Museum is one of the largest collections of historical sculpture worldwide. It comprises works from the early Middle Ages to the late eighteenth century from German-speaking countries, France, the Netherlands, Italy, and Spain. The names of sculptors such as Donatello, Tilman Riemenschneider, Giovanni Lorenzo Bernini, and Andreas Schlüter attest to the outstanding quality of the collection.
The Museum for Byzantine Art possesses a first-rate collection of late antique and byzantine art dating from the period of the third to the fifteenth centuries and originating from almost all regions of the ancient Mediterranean. Focal points of the collection are pagan and Christian sarcophagi from Rome, figural and ornamental sculpture from the Eastern Roman Empire, precious ivory carvings and mosaic icons as well as objects from the daily life and religious practices of late antique Egypt.