These programme highlights await you during the lab.Bode final:
Start of the grand lab.Bode final with a visit from Monika Grütters
On 25 May 2021, State Minister Monika Grütters opened the lab.Bode final together with our steering group (Kulturstiftung des Bundes and Staatliche Museen zu Berlin) and the team of lab.Bode.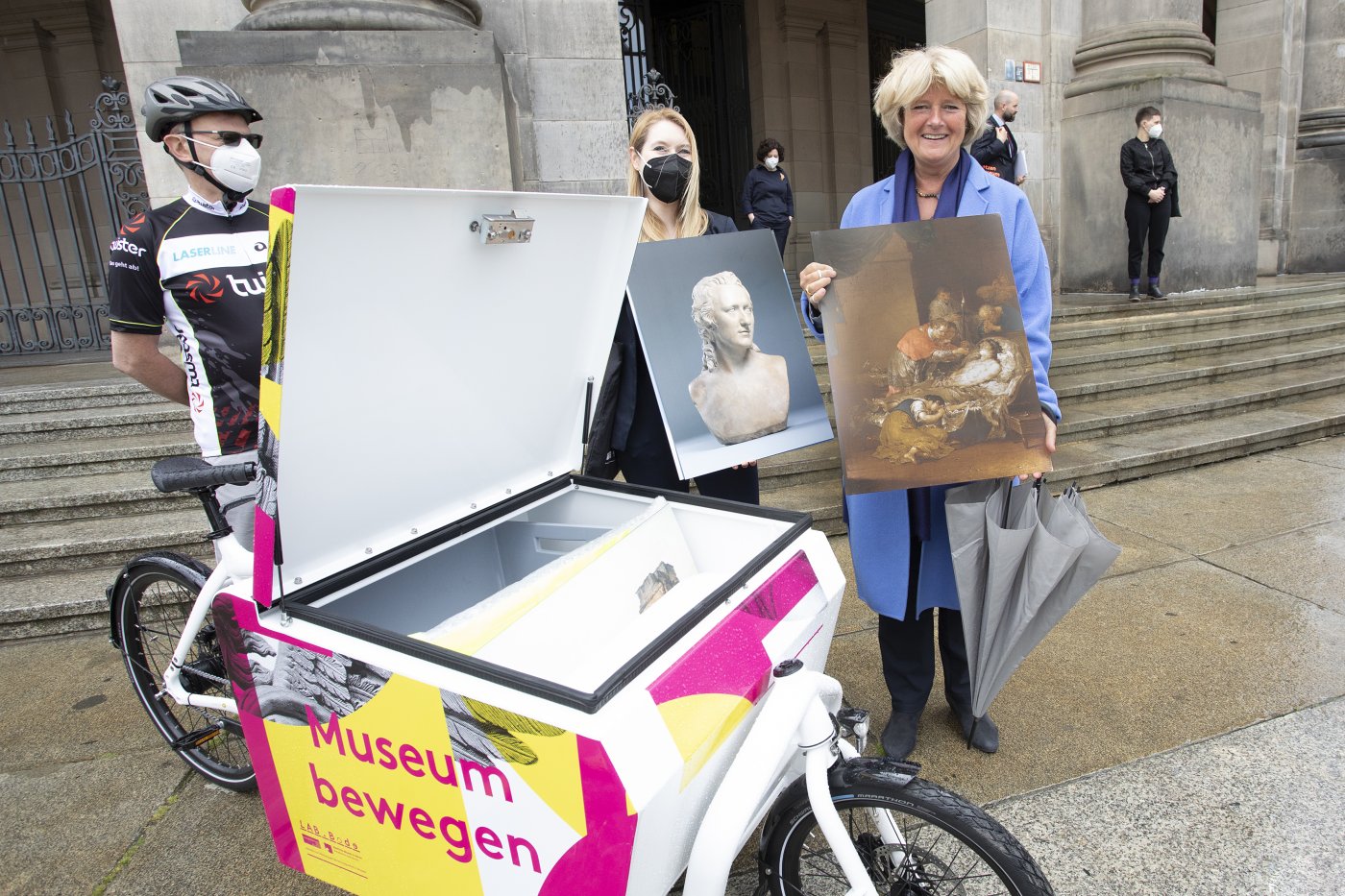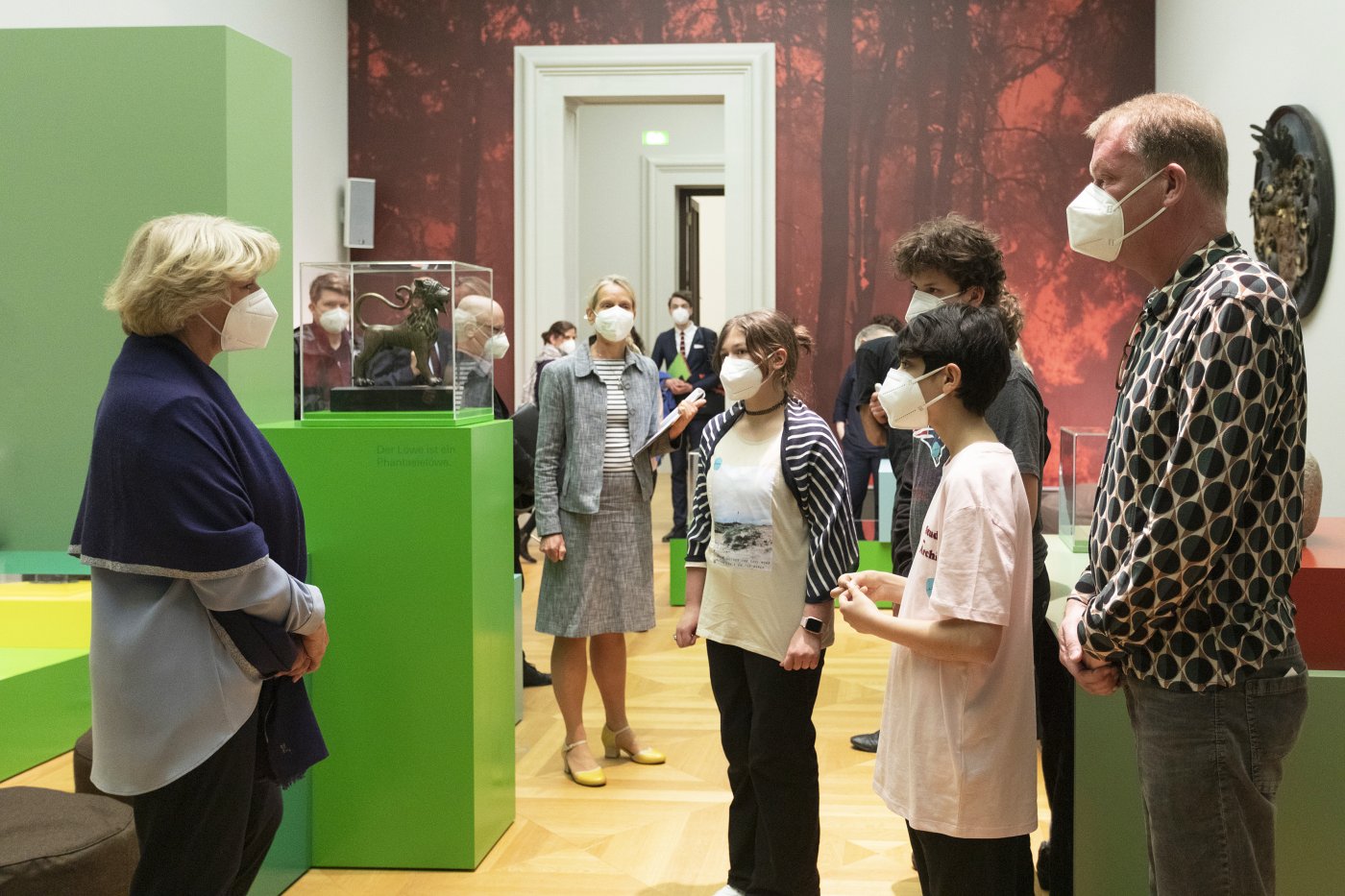 Action Map and Bode-Kritzel-Block
Students have developed an alternative map for the Bode-Museum that users can try out. The new Bode-Kritzel-Block also invites visitors to explore the collection from new perspectives.